welcome to
c.o.a.t systems
Epoxy Flooring Coating Contractors
WELCOME TO C.O.A.T SYSTEMS
At COAT Systems our work is our pride. We are highly confident in the durability and quality of our products. As such each of our clients receives a signed copy of our guarantee with the COAT SEAL OF APPROVAL included, to ensure a greater peace-of-mind.
Residential
#1 Residential Epoxy flooring Company in GTA. Get FREE consulatation and Estimate today
Commercial
#1 Commercial Epoxy flooring contractors in Ontario. Limited 7 years warrany
Industrial
Epoxy flooring is one of the most economical and aesthetically pleasing ways to protect a concrete floor.
Garage
The #1 Choice in Ontario. We specialize in the preparation and application of industrial-grade concrete flooring systems.
interior
Our professionally installed metallic epoxy floors are six times as durable as concrete. Transform your home today!
porch / Patio
COAT System's outdoor coatings are the perfect way to ensure you are protected against the harsh Canadian weather
COAT Seal of Approval – 7-Year Warranty
Our Floors are tough. And to show you how confident we are, all COAT floors are covered for 7-years against flaking, peeling and blistering.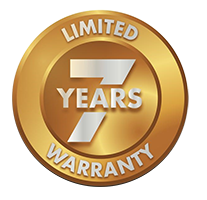 WHAT DO WE BRING TO THE TABLE?
We have the experience and knowledge to make your job a success. We have the perfect combination of knowledge, experience coupled with high quality products to make every job a success!
Have a question or want to book an appointment? Get in touch today!
How Can We Help?
We can assist you with all aspects of your job. From design, installation and maintenance we provide everything you need under one roof.
See Why Our Clients Are SMILING 🙂


Best service and high quality. I didn't even expect such professional work. Completed installation of our floor was stunning and I couldn't notice any drawbacks. Highly Recommended to our friends and family.
TED

The team at C.O.A.T Systems was a delight to work with. From the initial quote to the completion of the work they were extremely professional and didn't interrupt our day to to day operations!
BRUCE

Thank you to the team at C.O.A.T Systems! After interviewing many possible companies we chose C.O.A.T Systems and couldn't be happier. Extremely professional and knowledgeable. We highly recommend them!
MICKEY