THE COAT 5-TIER SYSTEM
At COAT Systems we take pride in our work. Through thousands of successful projects our experienced specialists have learned to deal with any issue that may arise, to ensure that you get the floor you want!
Tier 1: Floor Grinding and Surface Preparation
Your content goes here. Edit or remove this text inline or in the module Content settings. You can also style every aspect of this content in the module Design settings and even apply custom CSS to this text in the module Advanced settings.
Tier 2: Crack-Filling and Pit Repair
Filling cracks and pits is important for ensuring that your floors epoxy finish is seamless. At COAT Systems, we use Penetron fast-curing cement products to ensure your concrete is completely level before the epoxy is applied.
Any bumps of areas the concrete may stick out are ground down to ensure your surface is perfectly smooth..
Any dust and debris caused by this process is then vacuumed up.
Tier 3: Colored Epoxy Primer Coat
To fully prepare the surface for the following epoxy coats we must now seal the floor with a primer, if prepared correctly this should be a highly durable bond.
Using a 2-part polyurethane epoxy system, our team mixes the epoxy with a pigment suitable for the overall design. This product is then applied using a squeegee and roller to achieve a 100% coverage rate.
Tier 4a: Decorative Flakes
While the primer is still wet one crew member will cast the chips directly into the base coat. At COAT we ensure that the entire floor is adequately coated by spreading more than is needed during this step.
Once cured excess flake material is removed with a vacuum in preparation for the final step.
Tier 4b: Metallic Finish
Applying it directly onto a wet primer our team begins pouring the epoxy design on choice down onto the floor. To achieve the necessary thickness the floor has been measured out in advance to ensure that the epoxy laid down is an even 40 mils thick.
Any additional designs are now cast directly into this pigmented coat.
Tier 4c: Industrial Sand Epoxy
The chosen grit of sand is now cast directly into the primer and back rolled to ensure an even distribution. The tensile strength is pre-tested onsite before applying it to the larger area.
To achieve an even coat, it is at this step that an additional coat is base is applied with another cast of sand. This gives the floor a durable, non-slip finish suitable for industrial purposes.
For this flooring system this is also the final coat.
Tier 5: Clear Polyaspartic Topcoat
The final clear topcoat is now applied evenly using rollers and tape. This process is unique to COAT Systems and ensures a topcoat finish that is much more durable and consistent.
It is recommended the floor is given 24 hours of curing time before foot traffic and 48 hours before light vehicular traffic.
The site is now cleaned up and the equipment and materials taken away.
COAT Seal of Approval – 7-Year Warranty
Our Floors are tough. And to show you how confident we are, all COAT floors are covered for 7-years against flaking, peeling and blistering.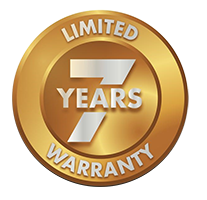 BENEFITS OF AN EPOXY FLOOR
⦁ UV Protective coating mean our floors don't yellow or fade
⦁ Scratch-Resistance and Highly Durability
⦁ 6 time stronger than a concrete floor
⦁ Aesthetically Pleasing
⦁ Chemical Resistance against gas, coolant, oils and household chemicals
⦁ Waterproof and food-safe
⦁ Very safe to walk on; Non-slip
WHAT DO WE BRING TO THE TABLE?
We have the experience and knowledge to make your job a success. We have the perfect combination of knowledge, experience coupled with high quality products to make every job a success!
Have a question or want to book an appointment? Get in touch today!
How Can We Help?
We can assist you with your all aspects of your job. From Design, Installation and Maintenance we provide everything you need under one roof.
See Why Our Clients Are SMILING 🙂


Best service and high quality. I didn't even expect such professional work. Completed installation of our floor was stunning and I couldn't notice any drawbacks. Highly Recommended to our friends and family.
TED

The team at C.O.A.T Systems was a delight to work with. From the initial quote to the completion of the work they were extremely professional and didn't interrupt our day to to day operations!
BRUCE

Thank you to the team at C.O.A.T Systems! After interviewing many possible companies we chose C.O.A.T Systems and couldn't be happier. Extremely professional and knowledgeable. We highly recommend them!
MICKEY