Residential Epoxy flooring
Residential Epoxy Flooring
Interested in getting epoxy flooring for your home? COAT Systems is here to help. We specialize in epoxy flooring for residential use in the GTA (Greater Toronto Area). After all, epoxy is durable and easier to clean than other surfaces. 
Why residential epoxy floor coating?
Epoxy floors are great for residential use because they are long-lasting. Also, you can resurface old, existing floors in your home with an epoxy floor coating. Epoxy flooring comes in different colors as well as finishes. If you're looking to enhance the aesthetic appearance of your floors, epoxy is worth checking out. There are many benefits to epoxy compared to other surfaces.
What are the benefits of residential epoxy flooring?
The floors have a UV protective coating. Even when exposed to sunlight, the color won't fade.

It is durable and scratch-resistant. Getting floors that last a long time will save you time and money in the long run. 

Epoxy floors are 6 times stronger than a concrete floor. You can get an epoxy coating over concrete floors for extra strength.

The floor is aesthetically pleasing. You can choose a color or finish that matches your style. 

It is resistant against gas, oils and other household chemicals. As such, you don't have to worry about spilling anything on your floors. 

Epoxy flooring is also waterproof. Other surfaces become very slippery when there's water on it. 
What is the installation process like?
We will prepare the floor properly. Our team will fill any cracks or pits if necessary to ensure the epoxy coating goes on smoothly. After that, we will install each applies a primer, a solid coat, and a topcoat. The process can be completed in one day or less. 
Why hire COAT Systems for residential epoxy flooring?
We test the epoxy beforehand and ensure we only use the best products on the market. That way, you can be sure your epoxy floors are built to last. 

We have experience and expertise in epoxy flooring. 

We will complete your floors on time and on budget. The team behind COAT Systems will work efficiently to minimize disruptions. 

We train our team members in the house and never subcontract work out. Our technicians are trained to use specialized equipment. 

We take pride in our work. In fact, we give our clients a signed copy of our guarantee with a warranty. It is good for 7 years. 

We can answer any questions you have. Feel free to ask us anything about epoxy flooring.
COAT Seal of Approval – 7-Year Warranty
Our Floors are tough. And to show you how confident we are, all COAT floors are covered for 7-years against flaking, peeling and blistering.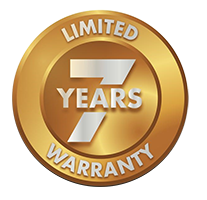 WHAT DO WE BRING TO THE TABLE?
We have the experience and knowledge to make your job a success. We have the perfect combination of knowledge, experience coupled with high quality products to make every job a success!
Have a question or want to book an appointment? Get in touch today!
How Can We Help?
We can assist you with your all aspects of your job. From Design, Installation and Maintenance we provide everything you need under one roof.
See Why Our Clients Are SMILING 🙂


"I got my floors done by COAT Systems. I called them and got a good quote. Professional, knowledgeable, and helpful. I recommend them."
-Jared B.

"Great work at a great price. I'm happy with how the epoxy floors in my home look. The color and finish matches perfectly with the rooms in my home. Thank you COAT Systems."
-Nancy L.

"The team went above and beyond. They did a good job from start to finish. I'm glad I hired a professional company to do the epoxy flooring for me. It was well worth every penny."
-Kurt J.