Epoxy Interior Design
Epoxy flooring is transforming interior design. Not only is it beautiful but it is also durable. If you're considering getting epoxy floors for your home, there's no better time to do it than now. COAT Systems can help. We specialize in epoxy flooring for interior design, specifically residential, commercial, and even industrial use. Our company mainly serves clients in the GTA or Greater Toronto Area. We are happy to provide you with all your epoxy flooring needs for interior design. It lasts for a long time and can brighten up any space.
Why epoxy flooring for interior design?
It is durable and allows for customization because of the many colours and finishes. Epoxy can add visual interest and enhance aesthetic appeal to your home. The surface is easy to clean and doesn't require much maintenance.
What are the advantages of epoxy flooring?
Epoxy is resistant to scratches. 

It is also resistant to many household chemicals. 

The surface has a protective coating against UV. 

Epoxy is 6 times stronger than concrete. 

You can personalize the colour and finish. 

Epoxy is waterproof and non-slippery. 
What is the epoxy floor installation process?
We recommend clearing out the space beforehand. If you need help moving heavy furniture or machinery, our team can give you a hand in doing so. We will fill any cracks or ports to prepare the surface for the coating. Then we apply each layer one by one. Our team will clean up once the project is done. After the epoxy dries, you can use the space again. Depending on the project, we can complete the process in a day.
Why use COAT Systems for epoxy flooring?
Why use COAT Systems for epoxy flooring?
We use the best products on the market. Our team will test them to make sure they meet high standards before using or selling them. 

Our experts are knowledgeable and experienced. We specialize in epoxy flooring, and we take great pride in our work. 

We ensure our clients are happy. Clients recommend us because of our superior service. 

We will answer your questions and offer our expert advice. 

We train our crew members in house. 

We do not subcontract work out to others.  

We offer a warranty for 7 years.
COAT Seal of Approval – 7-Year Warranty
Our Floors are tough. And to show you how confident we are, all COAT floors are covered for 7-years against flaking, peeling and blistering.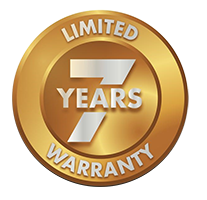 WHAT DO WE BRING TO THE TABLE?
We have the experience and knowledge to make your job a success. We have the perfect combination of knowledge, experience coupled with high quality products to make every job a success!
Have a question or want to book an appointment? Get in touch today!
How Can We Help?
We can assist you with your all aspects of your job. From Design, Installation and Maintenance we provide everything you need under one roof.
See Why Our Clients Are SMILING 🙂


"I recently bought a new house, but I didn't like the old floors. That's why I decided to go for epoxy. I saw great reviews online, so I went with COAT Systems. The technicians knew what they were doing, and walked me through the process, which gave me peace of mind."
-Lia M.

"I love how easy it is to clean and maintain my epoxy floors. When I have guests over, they often comment on the flooring and how pretty it looks. 
 -Jess N.

"The service was awesome as was the price. I've been trying to convince my friends and family members to get epoxy floors. Would not hesitate to recommend COAT Systems."
 -Shu W.