Basement Epoxy Flooring
Are you looking into getting epoxy flooring for your basement? COAT Systems can do that for you. We specialize in industrial-grade epoxy flooring for residential use. Our company tends to serve clients in the Greater Toronto Area, but if you're outside the GTA, don't be afraid to give us a call. We are happy to help you with all your flooring needs. Epoxy is durable and lasts for a long time, making it a suitable choice for new and old basements alike. 
Why epoxy flooring for basements?
If you have a concrete floor in your basement, we can apply an epoxy floor coating over it. It is strong and durable, so epoxy is often used in residential and commercial spaces. You can pick the colour and finish that you like best.
What are the benefits of epoxy flooring?
Epoxy is resistant to scratches. While other floors scratch easily, epoxy stands up well against wear and tear. 

The UV protective coating protects the surface from fading or turning yellow.  

Interestingly enough, epoxy is much stronger than concrete. We can apply a coating over concrete floors for extra durability. 

Epoxy comes in many colors and finishes. You can choose the look that suits your taste. 

It is resistant to many household chemicals like oil and gas. You don't have to worry about spilling liquids on the floor. 

Epoxy is waterproof and non-slippery. Even when it's wet, the floor is safe to walk on. 
What is the epoxy installation process like?
Firstly, we can clear out the basement and move ant furniture out of the way. After that, our team will prepare the surface properly to ensure the epoxy coating goes on smoothly. Oftentimes, cracks appear in concrete over time, and we are able to fill them. Then our technicians will apply the different layers. Once this is done, we clean up after ourselves. Most of the time, the process can be finished in less than a day.
Why choose COAT Systems for epoxy flooring?
We test the products first to ensure they are of high quality, meeting certain standards. 

We have knowledge and experience with epoxy flooring. We specialize in it after all. 

We ensure our clients are satisfied. If you have any questions or concerns, let us know and we'll address them. 

We don't subcontract work out since we train our team members in the house. Our technicians get the training they need to handle the products and equipment necessary for their job. 

We offer a warranty. The warranty is good for 7 years.
COAT Seal of Approval – 7-Year Warranty
Our Floors are tough. And to show you how confident we are, all COAT floors are covered for 7-years against flaking, peeling and blistering.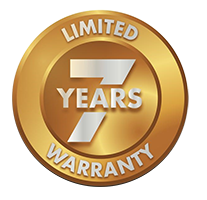 WHAT DO WE BRING TO THE TABLE?
We have the experience and knowledge to make your job a success. We have the perfect combination of knowledge, experience coupled with high quality products to make every job a success!
Have a question or want to book an appointment? Get in touch today!
How Can We Help?
We can assist you with your all aspects of your job. From Design, Installation and Maintenance we provide everything you need under one roof.
See Why Our Clients Are SMILING 🙂


"I wanted to get epoxy flooring for my new basement. I called COAT Systems, and they came to my house soon after. They were quick and efficient. The floor looks beautiful in person and in pictures as well."
-Gee M.

"I didn't like having concrete in my basement, so I decided to have a professional company apply an epoxy floor coating. I was genuinely amazed by the final result. It turned out better than I expected. If you're in the GTA and want to get your floors done, I recommend COAT Systems."
-Sally P.

"Getting epoxy floors for my basement wasn't as expensive as I thought it would be. It's worth every penny."
-Natalie H.