COAT Systems, Concrete Overlays And Technologies – Protecting a Million Square Feet Each Year
The #1 rated floor coating contractor in Ontario. COAT Systems has consistently delivered beautiful floors with outstanding performance and durability. Our professional team are totally equipped to complete your job on schedule and with 100% satisfaction. All our crews are trained in-house and none of our work is subcontracted out.
Industrial-Grade Products
All our epoxy/polyaspartic products have been rigorously tested to ensure that they are of the highest standard before they are sold to our clientele.
Our technicians are trained in the use of specialized equipment to ensure your floor is properly prepared. Our epoxy is commonly used in industrial applications and built to last.
Our Pricing and Guarantee
Our pricing is competitive, and our quality and customer service is second to none. Once you book with us, we'll take care of the rest!
COAT Systems provides a certificate of warranty for every project we complete. It is our duty to preserve the quality of epoxy work in the GTA.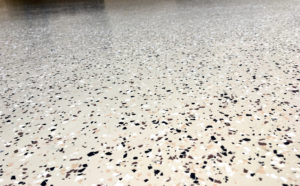 100% Satisfaction Guarantee
Residential 

commercial

industrial

See Why Our Clients Are SMILING 🙂
Best service and high quality. I didn't even expect such professional work. The completed installation of our floor was stunning and I couldn't notice any drawbacks. Highly Recommended to our friends and family.
The team at C.O.A.T Systems was a delight to work with. From the initial quote to the completion of the work they were extremely professional and didn't interrupt our day to to day operations!
Thank you to the team at C.O.A.T Systems! After interviewing many possible companies we chose C.O.A.T Systems and couldn't be happier. Extremely professional and knowledgeable. We highly recommend them!
Have a question or want to book an appointment? Get in touch today!