Frequently Asked Questions
How long does the epoxy coating last?
For industrial spaces with proper maintenance and care they typically last 7-10 years. For residential and commercial spaces longer depending on frequency and roughness of use.
How long does it take for the epoxy to dry?
A good rule of thumb is 1 day before walking traffic 2 days before residential traffic and 4 days before industrial traffic
Are these floors toxic?
Our Epoxy resin is designed to be environmentally friendly and food safe. It emits no odour when applied.
Will you grind the floor before application?
Generally, yes, we will grind the floor until the desired profile is achieved. In some cases, we will also use cement fillers to repair and pits/cracks and damages to the floor.
How much does it cost to get an epoxy floor?
It varies depending on the type of epoxy floor you are looking at, our estimates are completely free!
What is epoxy made of?
Epoxy is a product of two parts chemically reacting to form the final product. The base and the catalyst (hardener), once mixed the potable life of the epoxy is very short and it would be best practice to apply it soon to achieve the desired finish.
Do I have to clear out my garage/space?
If possible, yes. We also do offer to move and store any valuable items or machinery if need be.
What should the temperature be at when the epoxy is laid down?
The epoxy can be applied at temperatures above 8 degrees Celsius. Humidity during application should be below 80%
What is your service area?
We operate across the GTA but if you are further out and need a COAT give us a call!
What is your warranty on this?
Our COAT Guarantee is good for 7 years. We are very confident in the durability and chemical resistance of our product. Every project we do comes with a certificate to verify the warranty!
COAT Seal of Approval – 7-Year Warranty
Our Floors are tough. And to show you how confident we are, all COAT floors are covered for 7-years against flaking, peeling and blistering.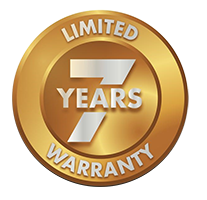 WHAT DO WE BRING TO THE TABLE?
We have the experience and knowledge to make your job a success. We have the perfect combination of knowledge, experience coupled with high quality products to make every job a success!
See Why Our Clients Are SMILING 🙂


Best service and high quality. I didn't even expect such professional work. Completed installation of our floor was stunning and I couldn't notice any drawbacks. Highly Recommended to our friends and family.
TED

The team at C.O.A.T Systems was a delight to work with. From the initial quote to the completion of the work they were extremely professional and didn't interrupt our day to to day operations!
BRUCE

Thank you to the team at C.O.A.T Systems! After interviewing many possible companies we chose C.O.A.T Systems and couldn't be happier. Extremely professional and knowledgeable. We highly recommend them!
MICKEY