Warehouse epoxy floors
Did you know epoxy flooring is suited for warehouses? We can help with design, installation, maintenance, and repairs. COAT Systems offers epoxy flooring services for residential, commercial, and industrial purposes across the GTA (Greater Toronto Area). Our team offers a wide range of services to meet your flooring needs. We have installed floors in garages, basements, patios, and more. Our team has helped clients in Markham, Pickering, Oakville, Brampton, Mississauga, and other cities in Toronto.
What are the pros of having epoxy floors?
They are resistant to different chemicals. Epoxy floors are also scratch resistant. This makes it a great choice for high use areas that get a lot of wear and tear. 

There is a protective coating to prevent the surface from changing colour. The UV protection is another benefit to epoxy flooring. 

Epoxy is durable and stronger than concrete. You can install epoxy on top of concrete for added durability.

The floors are waterproof and not slippery even when wet. As such, you can have peace of mind when walking. 

Epoxy floors come in many colours and finishes. You can choose the colour and finish that suits your style. 
Why COAT Systems for epoxy flooring?
We have experience doing epoxy flooring. Our experts are knowledgeable and trained with floor repairs and installation. We train individuals in-house, so we don't subcontract work out to others. 

We offer a free consultation. Get in touch with us to obtain a quote on our services. Our pricing is competitive, and after you book an appointment, we will take care of everything else. 

We use high quality products. Our experts test them to make sure they meet the standards we set. 

We provide a 7 year warranty against flaking, peeling, and blistering. We believe in our products and work. That way, you can have peace of mind when it comes to your floors.
COAT Seal of Approval – 7-Year Warranty
Our Floors are tough. And to show you how confident we are, all COAT floors are covered for 7-years against flaking, peeling and blistering.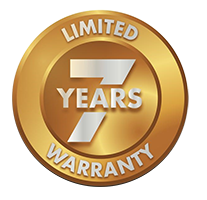 WHAT DO WE BRING TO THE TABLE?
We have the experience and knowledge to make your job a success. We have the perfect combination of knowledge, experience coupled with high quality products to make every job a success!
Have a question or want to book an appointment? Get in touch today!
How Can We Help?
We can assist you with your all aspects of your job. From Design, Installation and Maintenance we provide everything you need under one roof.
See Why Our Clients Are SMILING 🙂


"I got epoxy flooring for my warehouse. COAT Systems did a great job. I called and got a quote. They started the installation and finished within the timeframe set. I would recommend them and their floor installation services."
-Liam P.

"Thanks for installing epoxy floors in my warehouse. I wasn't sure what to expect to be honest, but the team did a nice job. I had no issues, and the floors look nice. I wouldn't mind using their services again in the future."
-Jack B. 

"I was hesitant about epoxy flooring at first, but I'm glad I decided to get them installed. The process was easy and straightforward. It was not a hassle at all. Check out COAT Systems if you want new floors installed."
-Max K.