Commercial epoxy floors
Are you interested in getting epoxy flooring for a commercial office? Look no further than COAT Systems. We can help with designing, installing, maintaining, and repairing your floors. Our experts specialize in doing epoxy floor installation in the Greater Toronto Area (GTA). We have done floors for residential, commercial, and industrial properties. Our company serves clients in Pickering, Richmond Hill, Markham, Brampton, Oakville, Mississauga, and other cities in Toronto. 
What are the advantages of epoxy flooring?
Epoxy floors are strong and durable. Did you know that epoxy is stronger than concrete? You can have epoxy installed on top of concrete for added durability. If you are going to invest in new floors, it is best to choose ones that will last you a long time. 

They come in various colours and finishes. You can choose the colour and finish you want to suit your style. This makes them easy to customize. 

Epoxy is resistant to chemicals and scratches. The floors hold up well against wear and tear. As such, they are a suitable option for offices and other workplaces. 

They won't turn yellow or fade because of the UV protective coating. As such, you don't have to worry about the floor being exposed to direct sunlight for extended periods of time. This is another reason why epoxy lasts longer than most floors. 

Epoxy floors are non-slippery even when wet. As such, they are safe to walk on as well as easy to clean. Epoxy floors are low maintenance as they don't require much time or work to keep them looking good. 
Why choose COAT Systems for epoxy flooring?
We have experience doing epoxy flooring. Our technicians are trained and qualified to install as well as repair floors. We train our team members in-house and never subcontract any work out. 

We offer a free consultation. You can get in touch with us to receive a custom quote. 

We use high quality products. Our team will test the product beforehand to ensure it meets our standards. 

We provide a 7 year warranty against flaking and blistering. We are confident in the durability of our products and the quality of our services. 
COAT Seal of Approval – 7-Year Warranty
Our Floors are tough. And to show you how confident we are, all COAT floors are covered for 7-years against flaking, peeling and blistering.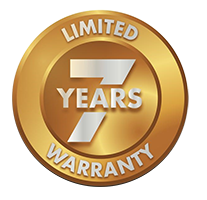 WHAT DO WE BRING TO THE TABLE?
We have the experience and knowledge to make your job a success. We have the perfect combination of knowledge, experience coupled with high quality products to make every job a success!
Have a question or want to book an appointment? Get in touch today!
How Can We Help?
We can assist you with your all aspects of your job. From Design, Installation and Maintenance we provide everything you need under one roof.
See Why Our Clients Are SMILING 🙂


"Thank you COAT Systems for the epoxy floor installation. I would recommend their services because they are professional and efficient. I didn't have any problems with them."
-Brandy L. 

"I asked around and one of my friends suggested I use COAT Systems to install epoxy floors. I got in touch and spoke with them. They did a great job in less time than I expected."
-Kristyn T. 

"I had a good experience with COAT Systems. The epoxy floors were installed efficiently. I haven't noticed any issues so far. I think they'll be quite durable."
-Ana L.