Residential epoxy floors
Are you interested in getting epoxy flooring for your home? From design and installation to maintenance and repair, we have you covered. COAT Systems is an epoxy floor installation company based in the Greater Toronto Area. We serve clients in the GTA as well as York Region from Brampton and Mississauga to Pickering and Markham. Our services include residential epoxy flooring, commercial epoxy flooring, and industrial residential flooring. 
What are the benefits of epoxy flooring for homes?
Epoxy floors are durable and long lasting. In fact, they are even stronger than concrete. You can even have epoxy flooring installed on top of concrete for extra durability. If you're going to get new floors done, you may as well invest in ones that will last you for several years. 

They are resistant to scratches and chemicals. Floors at home have to withstand a lot of wear and tear. With epoxy, you don't have to worry. They hold their own against many household chemicals, making epoxy floors a great choice for basements and garages. 

There is a UV protective coating that protects the surface from turning yellow. 

Epoxy floors come in different colours and finishes. You can pick the colour and finish you like best. Unlike other floors, epoxy flooring is aesthetically pleasing. 

They are waterproof and non-slippery. It is safe to walk on even when wet. In addition to that, epoxy floors are easy to clean and maintain.
Why choose COAT Systems for epoxy floors?
We have experience with residential epoxy flooring. Our team of experts are trained and qualified to install and repair floors. We don't subcontract work out as we train everyone on our team in-house.  

We offer a free quote for epoxy floors. If you want to have an idea about our pricing, all you have to do is get in touch with us. 

We test the products beforehand. In doing so, we ensure they meet the highest standards. 

We offer a 7 year warranty against flaking and blistering. Every client gets a certificate after the job is complete. If you notice any issues with your floors, don't hesitate to contact us.  
COAT Seal of Approval – 7-Year Warranty
Our Floors are tough. And to show you how confident we are, all COAT floors are covered for 7-years against flaking, peeling and blistering.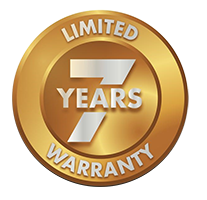 WHAT DO WE BRING TO THE TABLE?
We have the experience and knowledge to make your job a success. We have the perfect combination of knowledge, experience coupled with high quality products to make every job a success!
Have a question or want to book an appointment? Get in touch today!
How Can We Help?
We can assist you with your all aspects of your job. From Design, Installation and Maintenance we provide everything you need under one roof.
See Why Our Clients Are SMILING 🙂


"Thank you COAT Systems. I am pleased with the epoxy floors in my basement. It looks better than I thought it would. I think they'll last me many years."
-Natalina P.

"I really like my new epoxy floors. They look good. I can tell they are going to last a long time. I am happy with my decision to go with COAT Systems."
-Erin A. 

"Great service at a great price. Getting epoxy floors installed in my basement was simple and easy thanks to COAT Systems. They took care of everything."
-Alyssa D.