The Epoxy Difference
At COAT Systems our specialty is taking your old workspace and giving it a much-needed lift.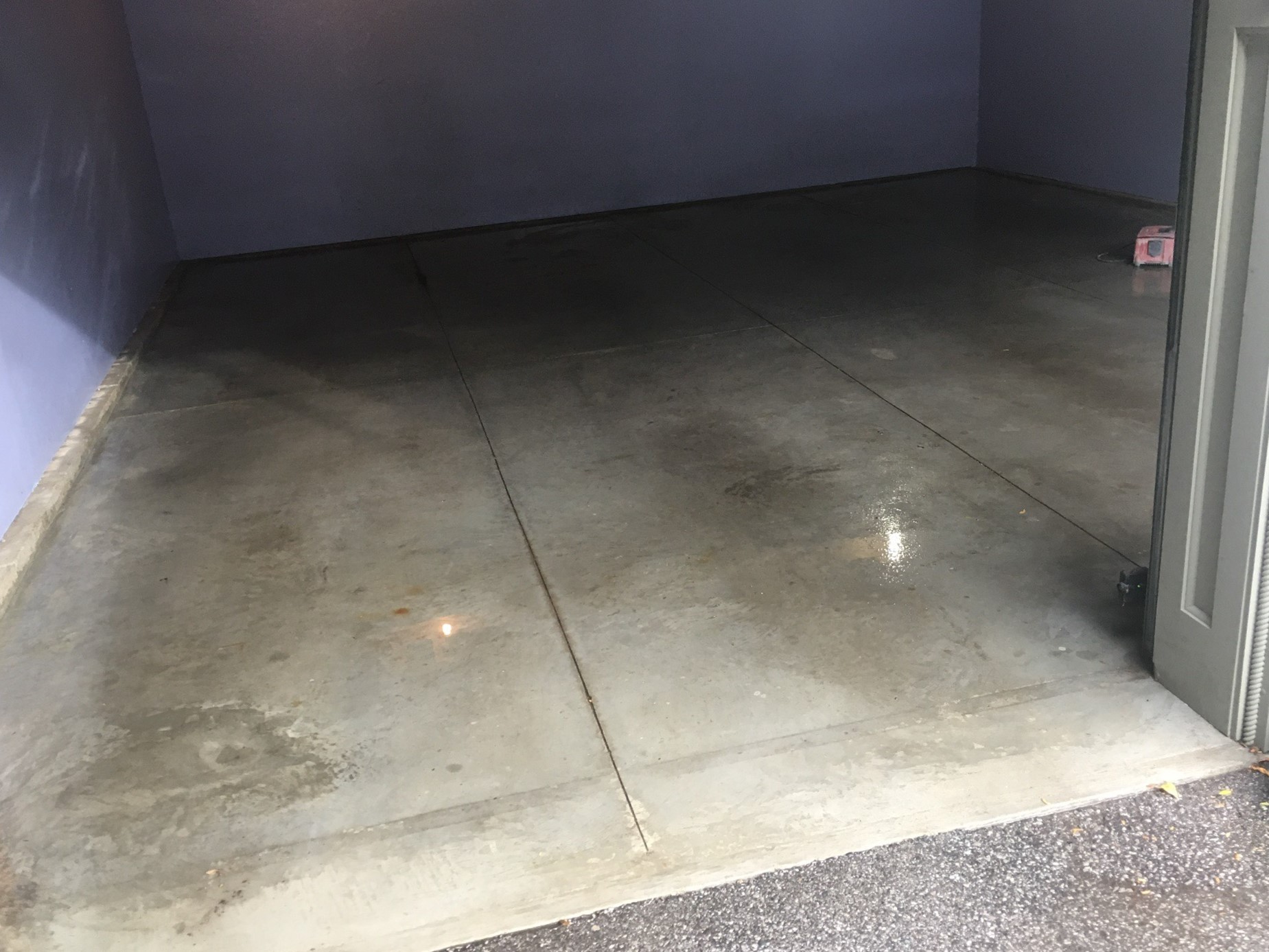 Standard 2 car garage with contraction joints. Floor is covered in oil and other contaminants, highly susceptible to erosion.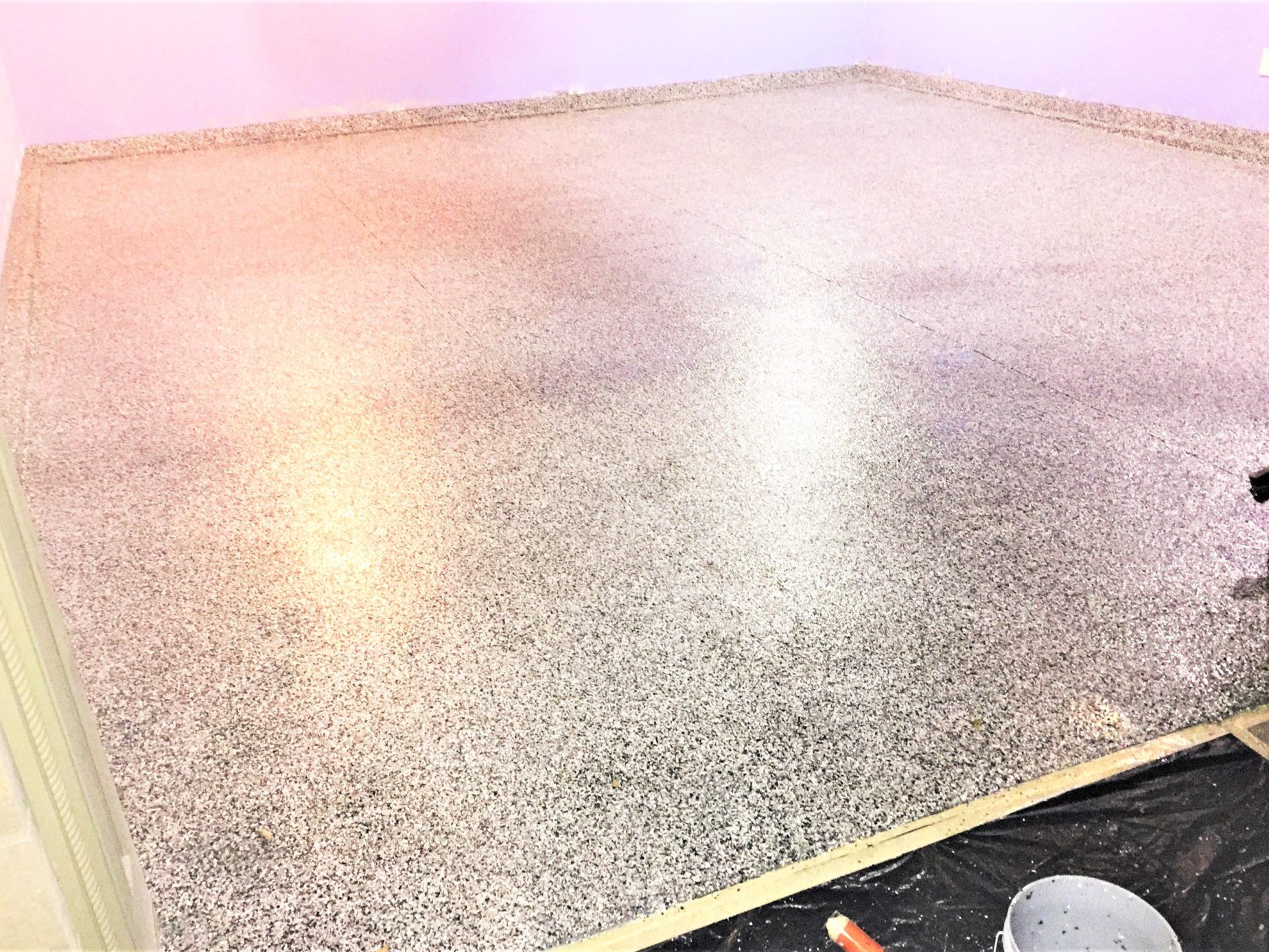 Domino Full-Cast Epoxy Floor. Contraction joints have been filled. The floor looks beautiful, scratch-resistant and chemical-resistant.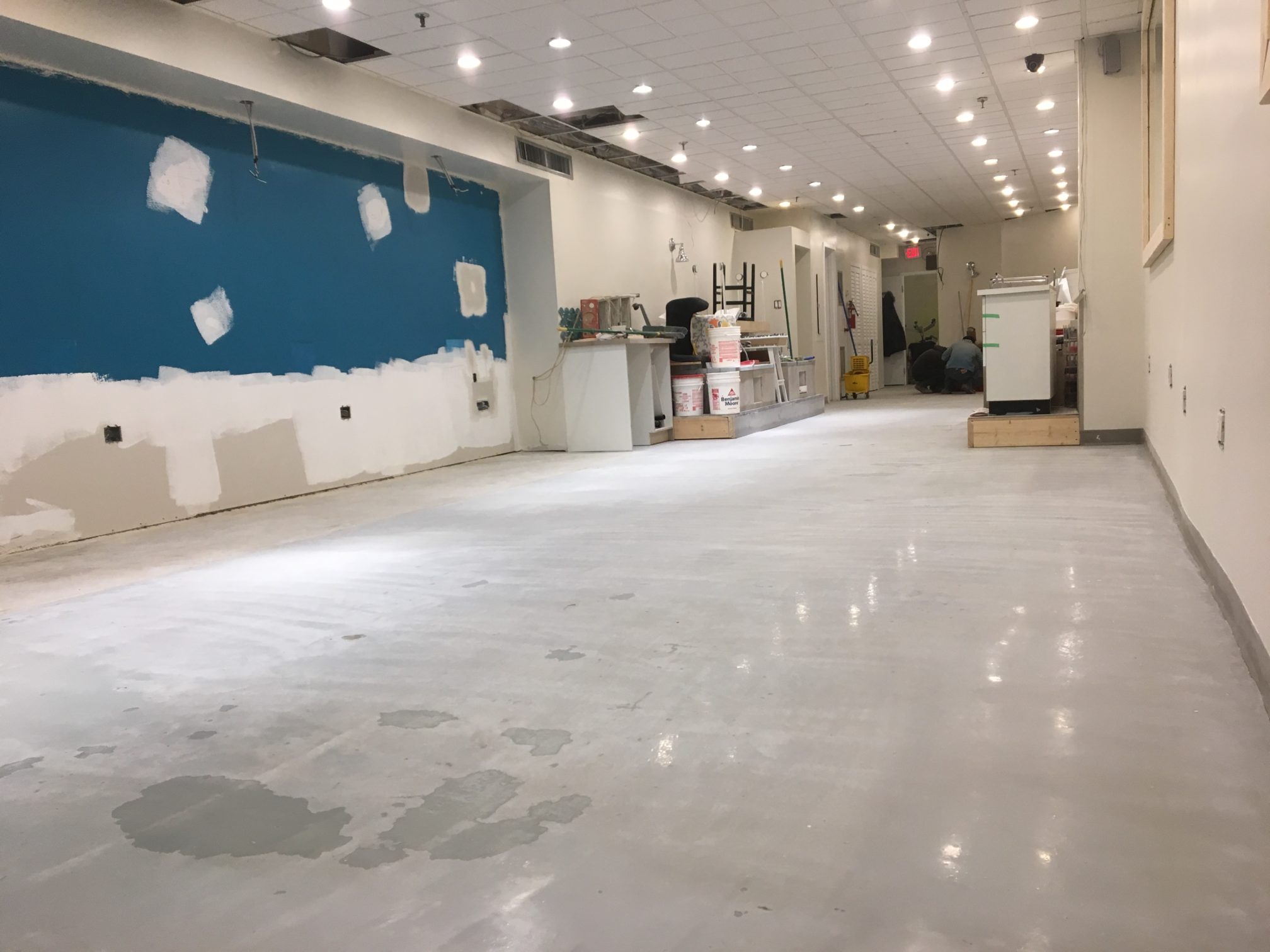 Unfinished commercial space, 900 square foot nail salon.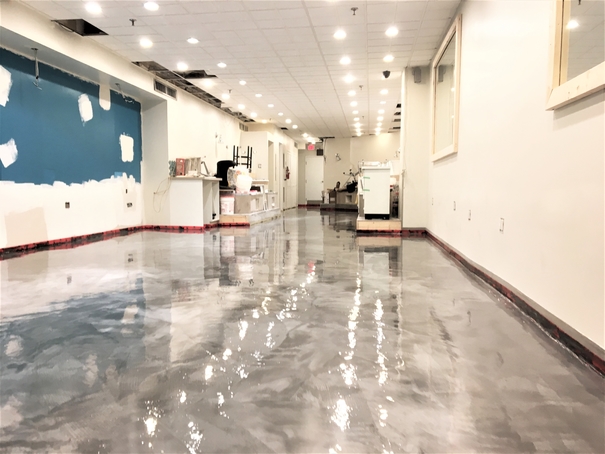 Metallic Silver and Charcoal Finish. High-gloss topcoat with UV protection. The floor is now much more attractive to clientele and is high durable/scratch resistant.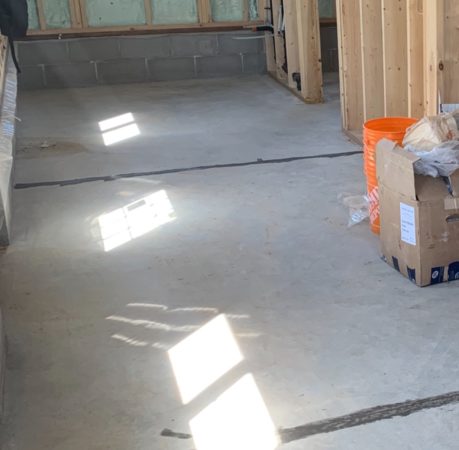 New concrete freshly cut. Contraction joints have been filled with a fast-curing cement compound.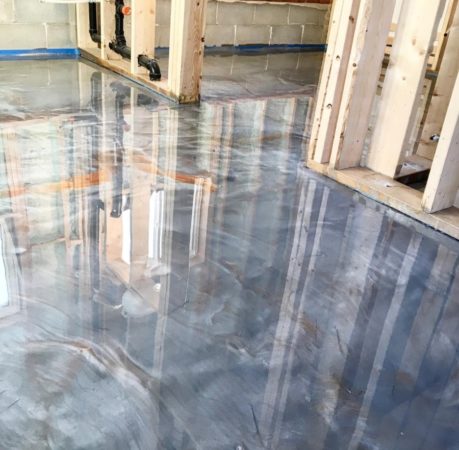 Metallic silver and copper with a high-gloss finish.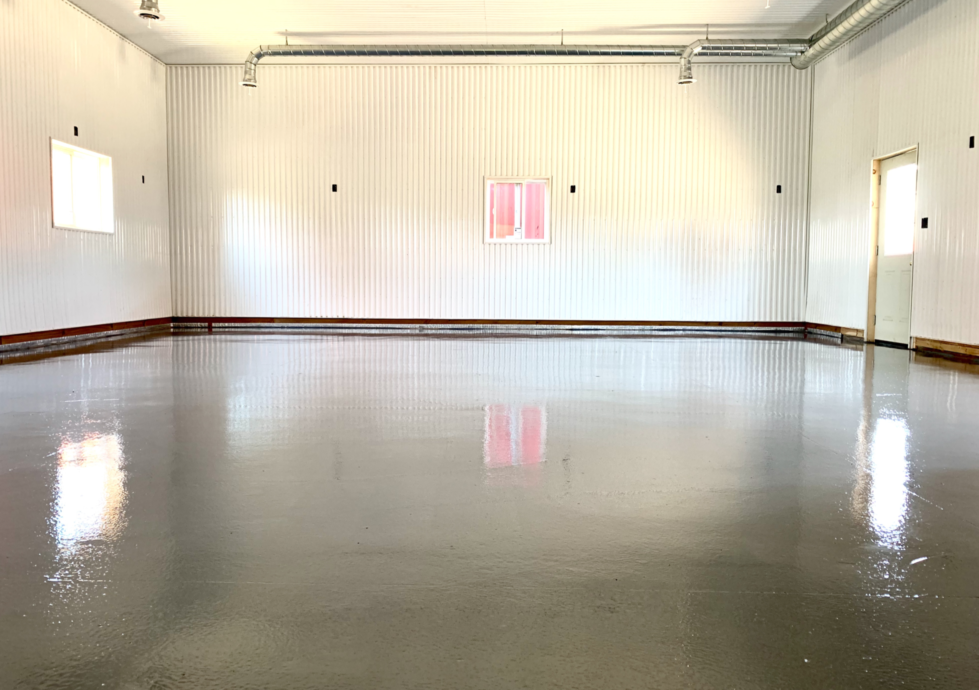 Coat of epoxy primer laid down. Already a highly durable floor.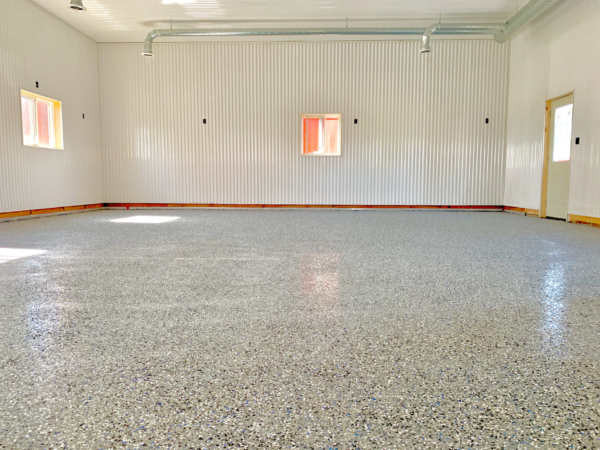 Completed project. Domino Flakes with Blue.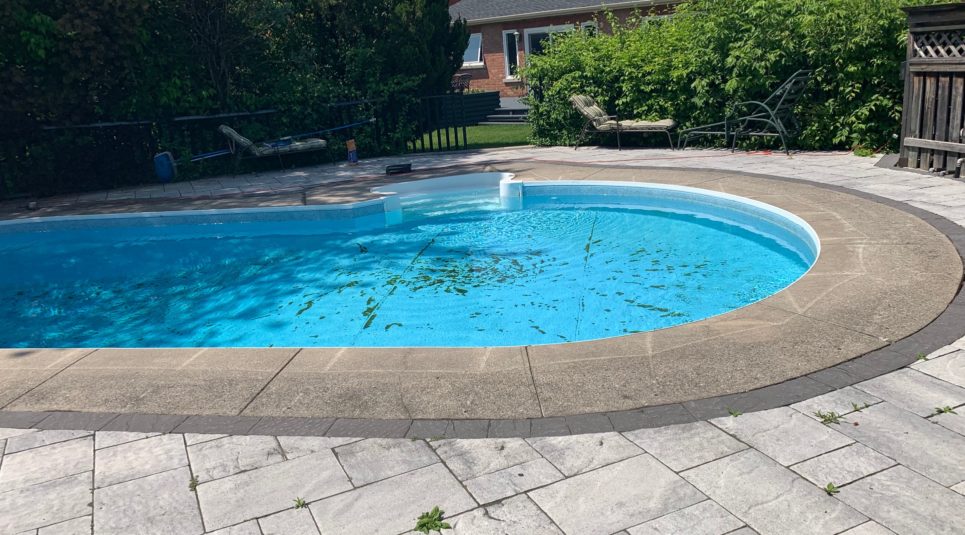 Unfinished pool concrete, very dull and highly susceptible to weathering and erosion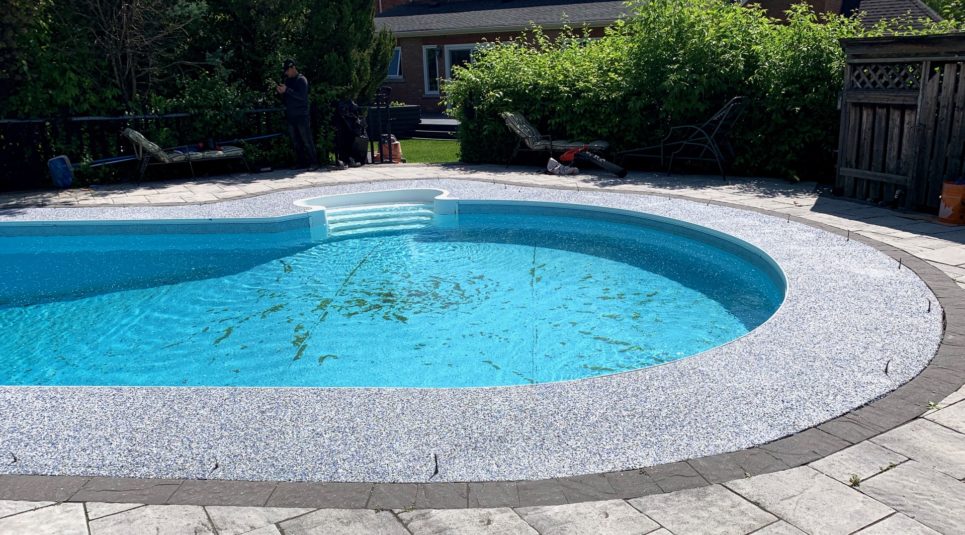 Finished Domino and Blue Pool. Beautiful, water-proof and resistant to weathering.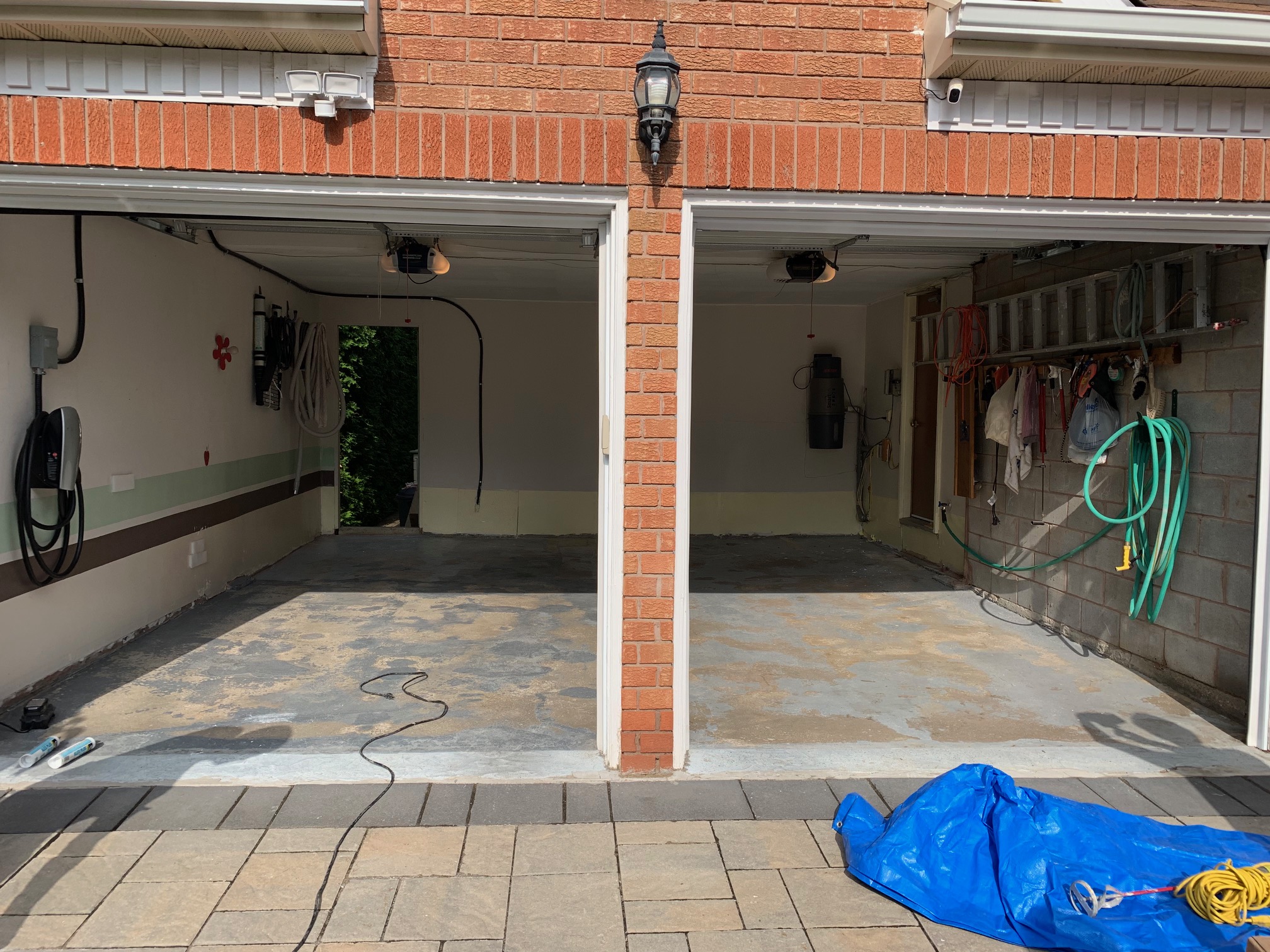 Unfinished Garage. Previously painted with weak residential-grade concrete paint.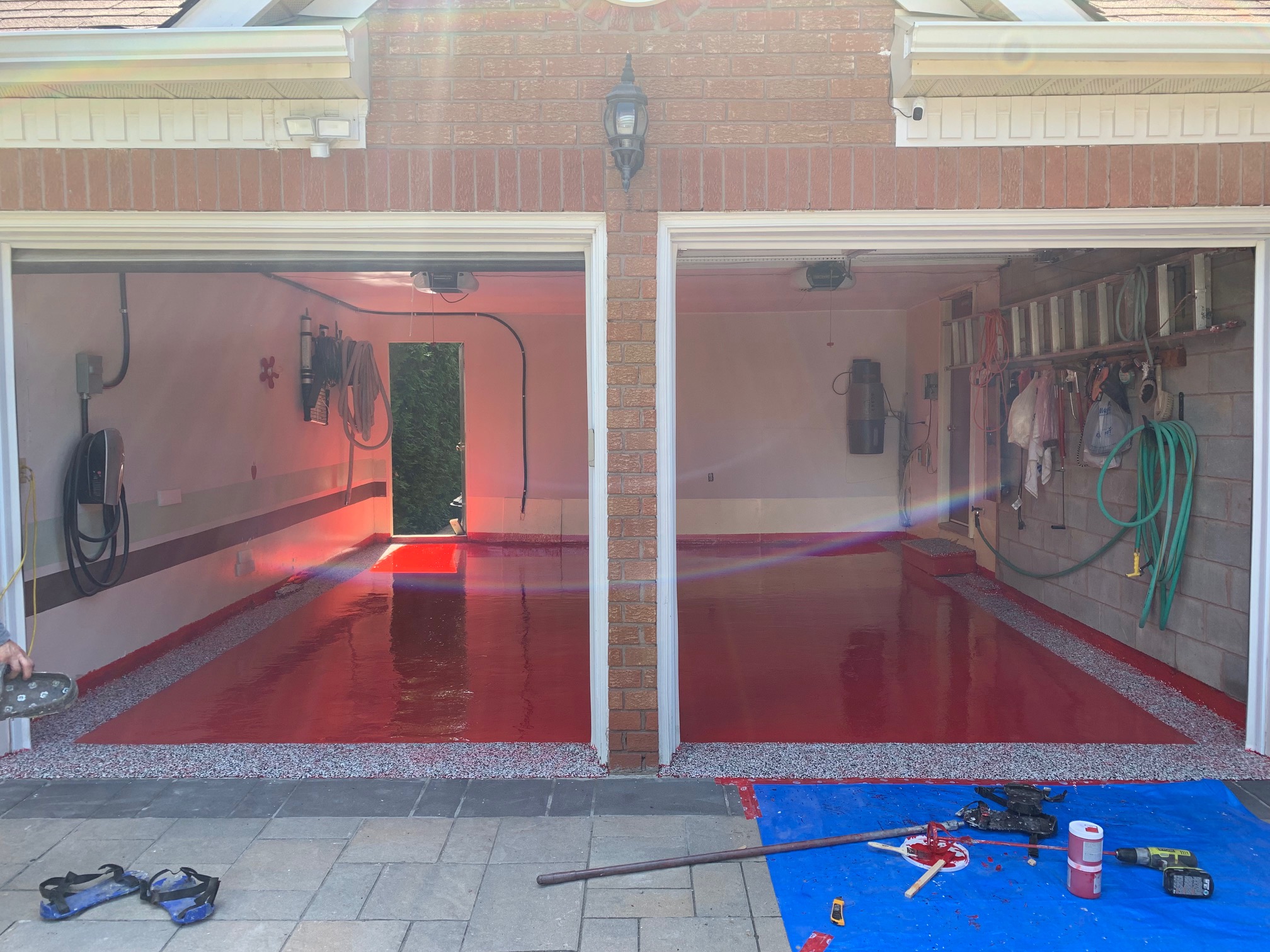 Grinded, primed and sealed with industrial-grade epoxy product. Now that's a floor to be proud of!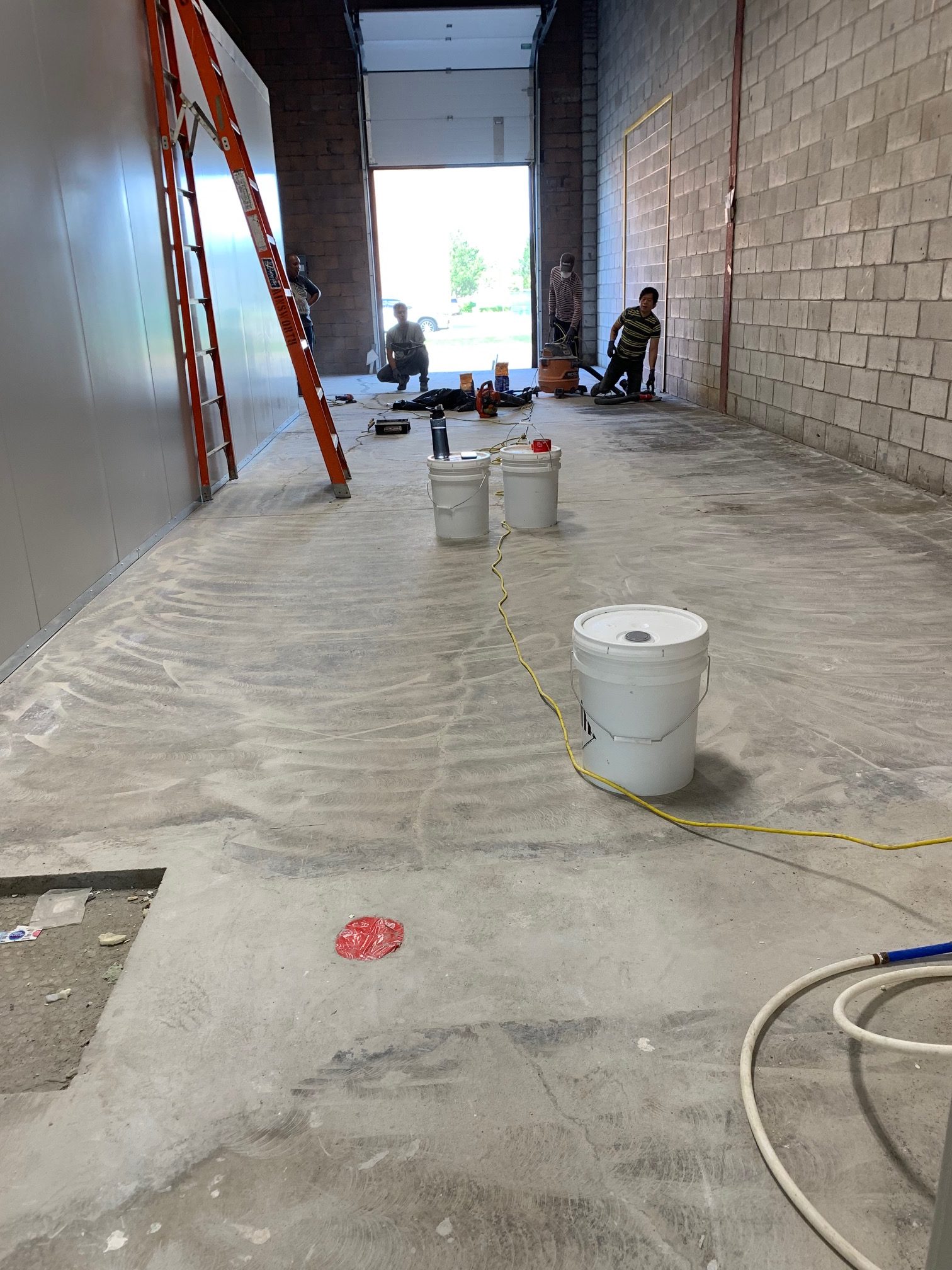 Closeup of an unfinished concrete floor. Cracks have begun forming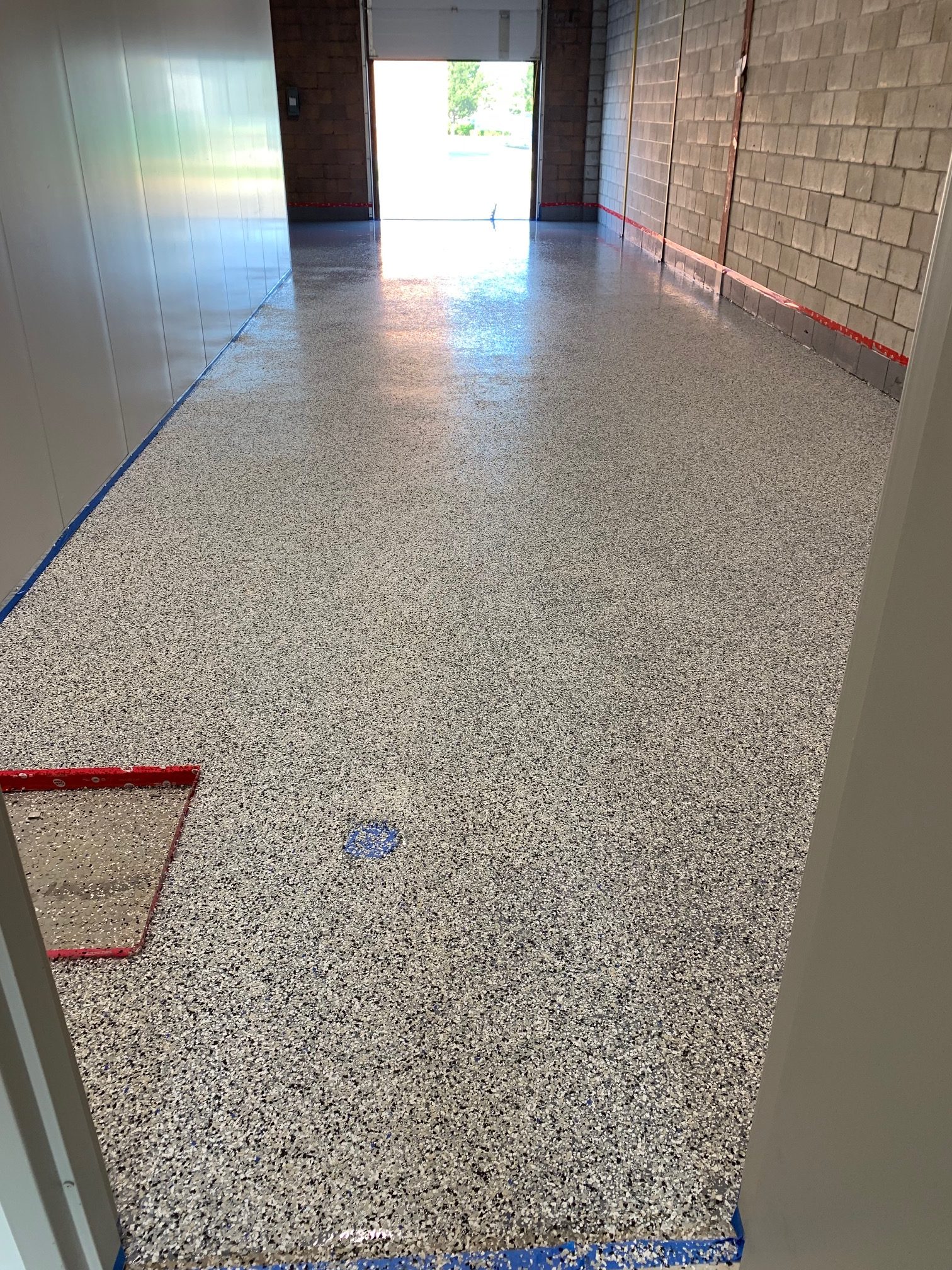 Completed Domino/Grey Chip Floor. The warehouse is now commercially usable and highly durable. The cracks have been filled and it is prepared for years to come.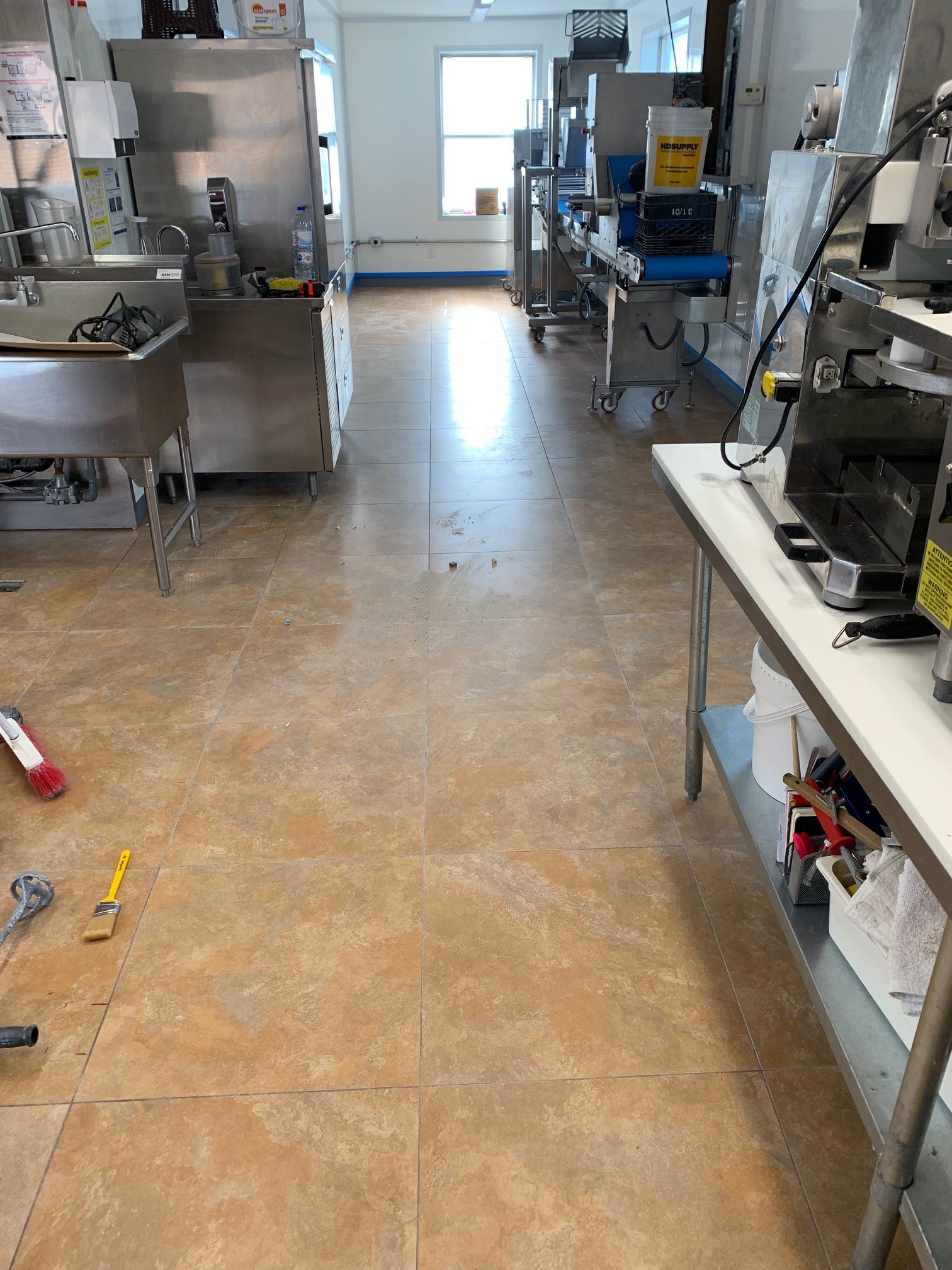 Unfinished commercial kitchen. Hasn't been waterproofed and highly unsafe for handling food, will not pass an inspection.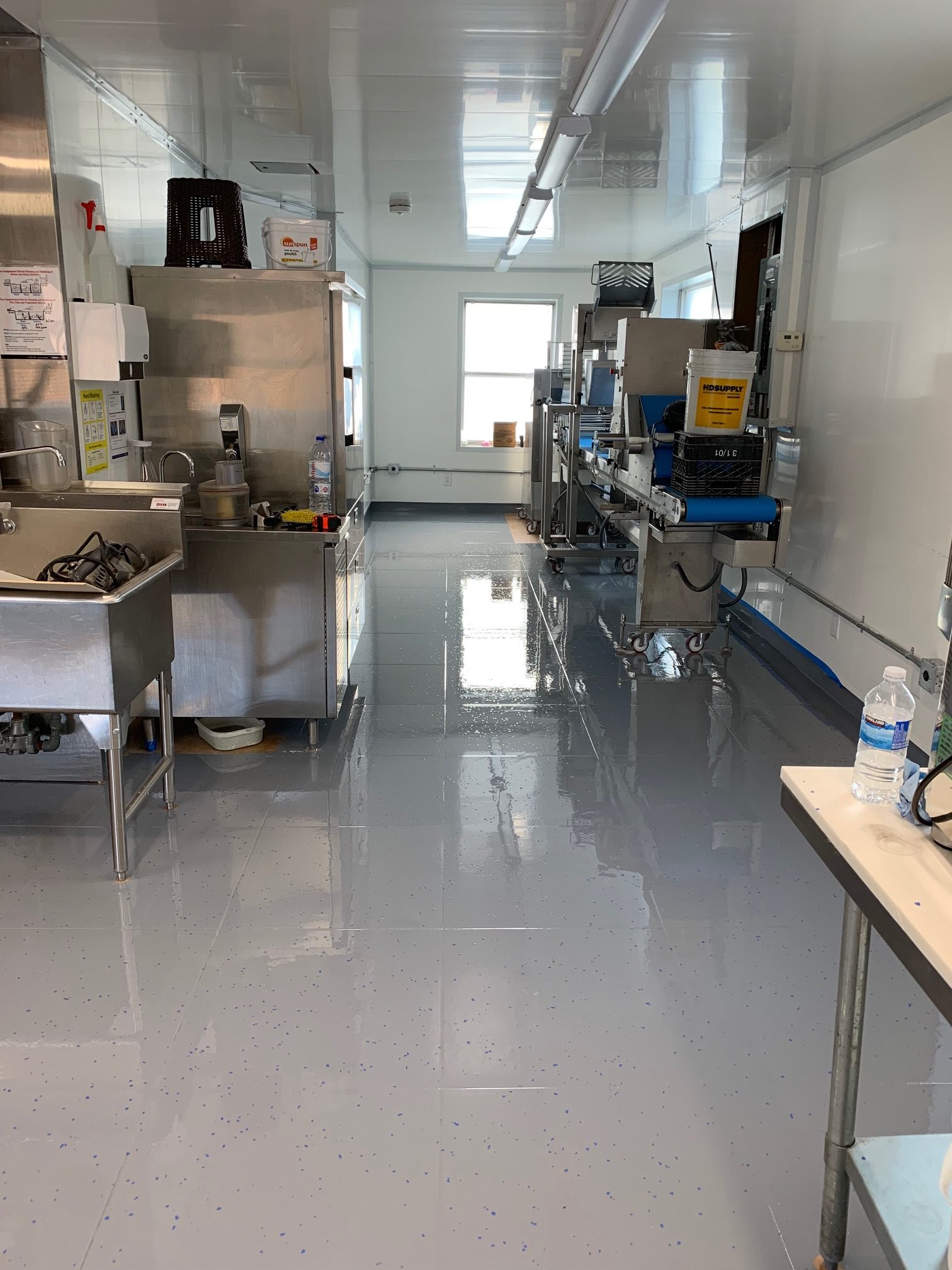 Almost completed project. We returned for touchups of areas where the equipment was hard to move. The kitchen is now waterproof and safe for handling food. Will definitely pass an inspection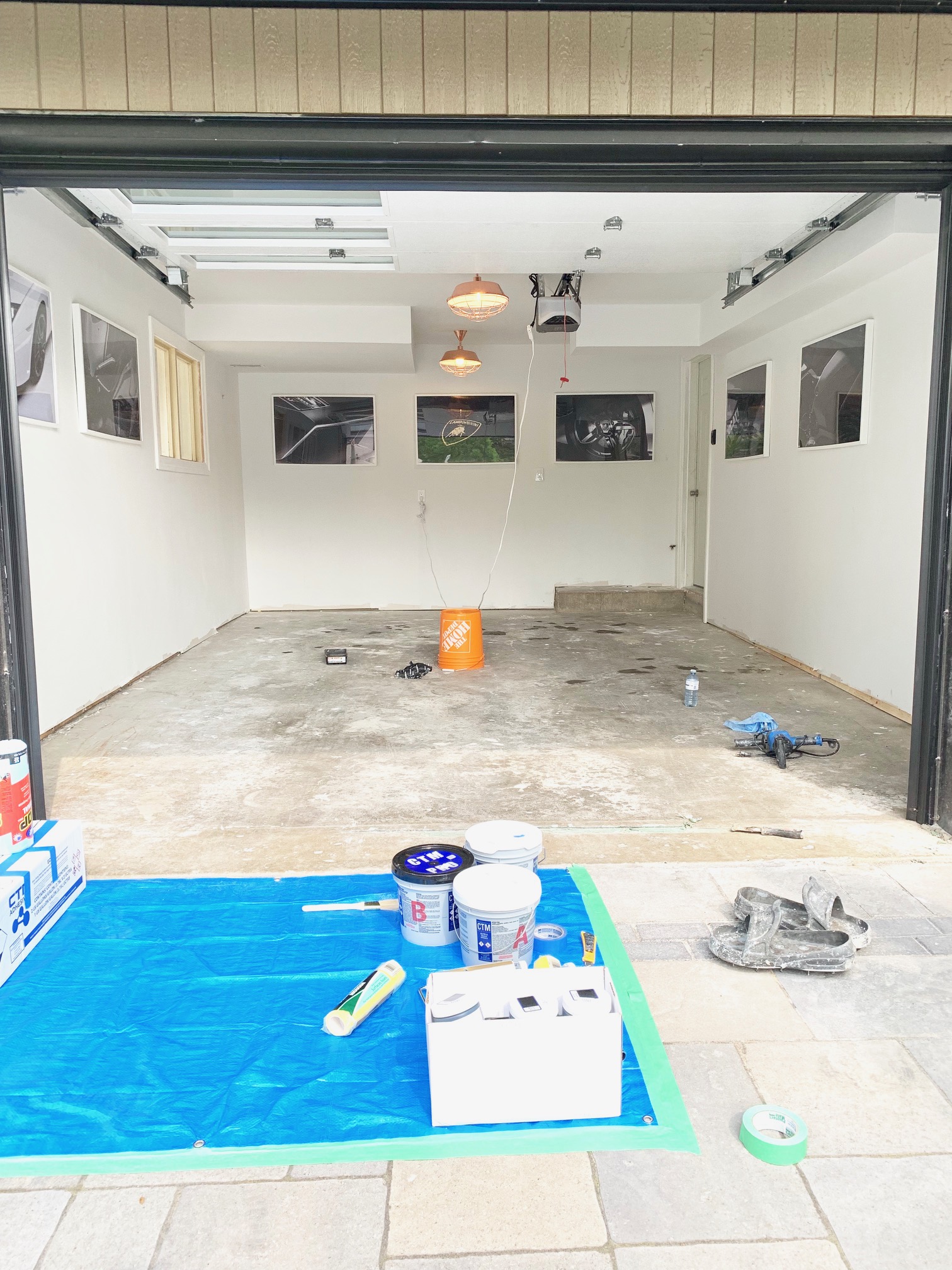 Prefinished Garage Floor. Very unattractive finish, with pits and oil spots.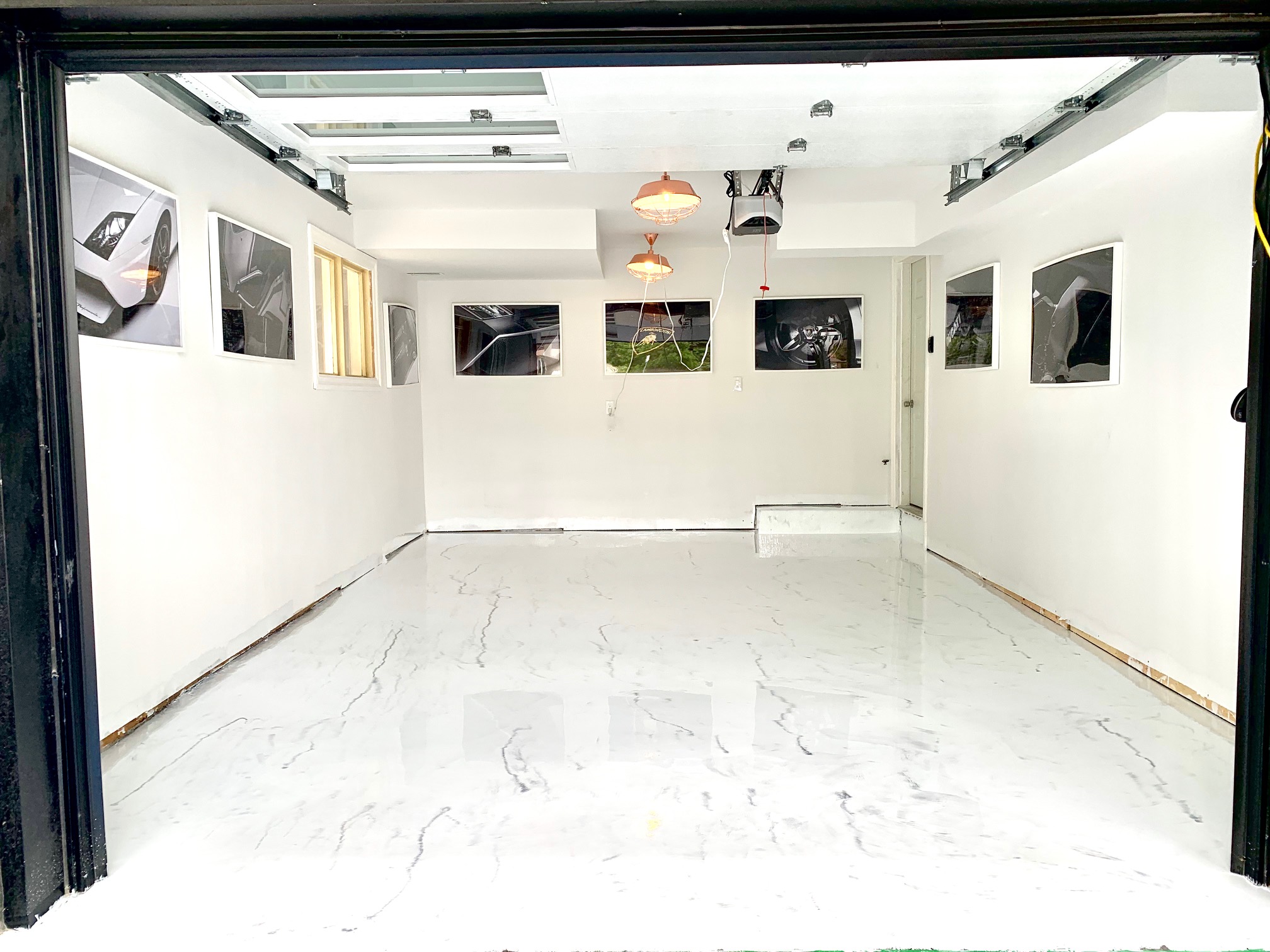 Completed metallic marble with grey veins.
COAT Seal of Approval – 7-Year Warranty
Our Floors are tough. And to show you how confident we are, all COAT floors are covered for 7-years against flaking, peeling and blistering.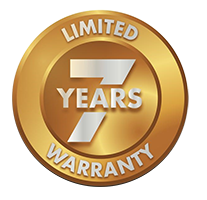 See Why Our Clients Are SMILING 🙂


Best service and high quality. I didn't even expect such professional work. Completed installation of our floor was stunning and I couldn't notice any drawbacks. Highly Recommended to our friends and family.
TED

The team at C.O.A.T Systems was a delight to work with. From the initial quote to the completion of the work they were extremely professional and didn't interrupt our day to to day operations!
BRUCE

Thank you to the team at C.O.A.T Systems! After interviewing many possible companies we chose C.O.A.T Systems and couldn't be happier. Extremely professional and knowledgeable. We highly recommend them!
MICKEY