Garage Epoxy Flooring
Are you thinking about getting epoxy flooring done for your garage? COAT Systems can install it for you. We specialize in industrial-grade epoxy flooring. Our company mainly operates in the Greater Toronto Area. Epoxy flooring is strong and durable, so it is a great choice for garages.
Why epoxy flooring for garages?
Our technicians can apply an epoxy floor coating over concrete floors. It is built to last, which is ideal for garages that see a lot of wear and tear. You can choose from different colours and finishes to enhance the aesthetic look of your garage.
What are the benefits of epoxy flooring?
Epoxy is good against scratches.

The UV protective coating means the color of the floor won't fade. 

Believe it or not, epoxy is about 6 times stronger than concrete. Applying a coating over concrete strengthens the surface of your floor. 

Epoxy comes in different colors and finishes. You can choose the look you like best.

It is resistant to many chemicals like oil and gas. This makes epoxy perfect for garages. 

Epoxy is waterproof. It is not slippery and safer to walk on than other wet surfaces. 
What is the epoxy installation process like?
Once the garage is cleared, we prepare the surface properly. If the existing floor is concrete with cracks in it, our team will fill them. After that, we apply each layer from a primer to a topcoat. Then we will clean up. All our clients receive a signed certificate of our warranty guarantee.
Why choose COAT Systems for epoxy flooring?
We always test the epoxy beforehand. If they don't meet certain standards, we won't sell or use the product. Our company believes in using high quality products. 

We have a lot of experience and knowledge. COAT Systems specializes in epoxy flooring for residential, commercial, and industrial use. 

We provide superior service. If you aren't satisfied, neither are we. 

We never subcontract work out because we train our team members in the house. As such, our technicians are trained to use the necessary equipment to do their job. 

We offer a warranty for 7 years. If you notice peeling or cracking, give us a call and we'll fix the problem for you. 

We can give expert assistance. Our experts are able to answer questions and recommend the right products for your needs.
COAT Seal of Approval – 7-Year Warranty
Our Floors are tough. And to show you how confident we are, all COAT floors are covered for 7-years against flaking, peeling and blistering.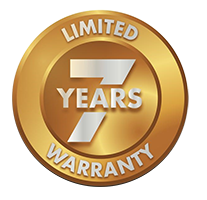 WHAT DO WE BRING TO THE TABLE?
We have the experience and knowledge to make your job a success. We have the perfect combination of knowledge, experience coupled with high quality products to make every job a success!
Have a question or want to book an appointment? Get in touch today!
How Can We Help?
We can assist you with your all aspects of your job. From Design, Installation and Maintenance we provide everything you need under one roof.
See Why Our Clients Are SMILING 🙂


"I like the finish of the epoxy floor in my garage. It looks nice, and I don't have to worry about oil from my car damaging the surface. I highly recommend Sean and his team. They were prompt and reliable."
-Gabe M.

"Even though it's been a few months, the epoxy floor still looks brand new. The team at COAT Systems did such a good job, I'm considering getting epoxy flooring for other areas in my home."
-Simone K.

"I was on the fence about getting epoxy flooring, but after talking to family and friends about it, I'm glad I did. I have no regrets. COAT Systems were awesome and made the whole process hassle-free for me."
-Madison E.